Medical Assistant - Clear Lake Neurology
This job is no longer accepting applications.
Seeking a Clinical Medical Assistant for our practice who provides clinical expertise to ensure all patients receive high quality, efficient care. We are an amazing team that works hard to support each other and are seeking a phenomenal addition like you who feels patient care is as meaningful as we do. We want you to apply now.
What you will do in this role:
You will prepare patients for examination and treatment by taking patient histories and vital signs
You will prepare exam and treatment rooms with the necessary instruments for your patients including preparation and maintenance of supplies and equipment for treatments, including sterilization
You will give injections and assist with lab testing and phlebotomy
You will assist physicians in preparing for minor surgeries and physicals
You will answer telephone calls to the practice and screens for referral
What Qualifications you will need:
One year of applicable work experience in patient care setting or possession of active and unrevoked RMA, CCMA, CMA, NCMA, or NCRMA certification/ABR-OE credentials is required
Graduation from a Medical Assisting program is preferred
Medical Assistants who recently graduated from a Medical Assisting training program will obtain a clinical MA certification within 60 days of employment
Physician Services Group is skilled in physician employment, practice and urgent care operations. We are experts in hospitalist integration, and graduate medical education. We lead more than 1,300 physician practices and 170+ urgent care centers. We are HCA Healthcare's graduate medical education leader. We provide direction for over 260 exceptional resident and fellowship programs. We focus on carrying out value-added solutions. These solutions help physicians deliver patient-centered healthcare. We support HCA Healthcare's commitment to the care and improvement of human life.
HCA Healthcare has been named one of the World's Most Ethical Companies by Ethisphere Institute for over a decade. In recent years, HCA Healthcare spent an estimated $3.7 billion in cost for the delivery of charitable care, uninsured discounts, and other uncompensated expenses.
Are you passionate about the patient experience? At HCA Healthcare, we are committed to caring for patients with purpose and integrity. We care like family! Jump-start your career as a(an) Medical Assistant today with Clear Lake Neurology.
Benefits
We are committed to providing our employees with the support they need. At Clear Lake Neurology, we offer eligible colleagues an attractive benefit package that includes medical, wellbeing, dental and vision benefits along with some unique benefits including:
Medical, Dental, Vision, Life Insurance and Flexible Spending
Paid Time Off (PTO) and Personal Leave
401K (100% annual match - 3% to 9% of pay based on years of service)
Academic Assistance and Reimbursements for Tuition and Student Loans
Employee Discounts including Tickets, Retail, Mental Health Apps, Education Apps, Identity Theft Protection etc.
Home, Auto, and Pet Insurance
Employee Stock Purchase Program (ESPP)
Short Term & Long Term Disability coverage
Adoption Assistance
Legal Benefits and lots more!
Apply
Your application has been successfully submitted.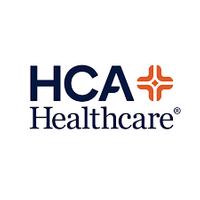 Above all else, we are committed to the care and improvement of human life.