Supplemental Community Health Worker - AHC
This job is no longer accepting applications.
Connects un-insured and under-insured populations with community health and social service resources and benefits. Identifies as needed medical, mental health, and dental homes; links with providers; completes eligibility applications. Addresses barriers to access, and provides follow-up all with the goal of assuring that this population can benefit from, and become knowledgeable regarding, the best community resources for their individual needs.
Job Description
Minimum Qualifications
Education: High School graduate or GED required with two (2) years experience working in a community healthcare services setting or Bachelors degree in health services, public health, sociology, psychology or related field
Licenses/Certifications:Certified as a Community Health Worker or obtained within 12 months of employment
Experience / Knowledge / Skills:
Knows and understands specific health issues and understanding of health care/social service system
Advanced computer skills
Bi-lingual preferred
Must have ability to perform complex and diverse administrative duties that involve application of procedures, independent analysis, interpretation of data and demonstrated appropriate judgment
Effective oral and written communication skills
Demonstrates commitment to the Partners-in-Caring process by integrating our culture in all internal and external customer interactions; delivers on our brand promise of "we advance health" through innovation, accountability, empowerment, collaboration, compassion and results while ensuring one Memorial Hermann.
Principal Accountabilities
Obtains demographic, insurance and financial information, and health and social needs from patient. Enters information in computer system with a high degree of accuracy.
Communicates health information, makes referrals to health and social service providers, and schedules appointments.
Advocates on behalf of the patient and family.
Enters required information in the computer system in an accurate and timely manner.
Coaches patient and family on getting community resources.
Explains all required eligibility applications to the patient and helps complete applications for services.
Enters information in computer system with a high degree of accuracy.
Provides complex counseling identifying alternative resources for patient care.
Educates family on the role and expectations of medical and dental homes, the role of primary care providers for non-acute conditions, and the importance of preventive health care.
Monitors, reviews and resolves patient needs. Follows up after visit to determine effectiveness and follow-through of referral and if there is further need of assistance.
Functions as a subject matter expert to the department regarding community health resources.
Communicates in an effective and professional manner and maintains positive relationships with physicians, nursing and business office staff, care management, and community resources.
Completes thorough and accurate documentation.
Ensures safe care to patients, staff and visitors; adheres to all Memorial Hermann policies, procedures, and standards within budgetary specifications including time management, supply management, productivity and quality of service.
Promotes individual professional growth and development by meeting requirements for mandatory/continuing education and skills competency; supports department-based goals which contribute to the success of the organization; serves as preceptor, mentor and resource to less experienced staff.
Other duties as assigned.
Title Supplemental Community Health Worker - AHC
Location 1933 Hwy 59 North, Humble, TX 77338 * Multiple Locations
Category Social Services
Type Full time
Requisition 100110106
Date posted 07/02/2021
At Memorial Hermann, we're about creating exceptional experiences for both our patients and our employees. Our goal is to provide opportunities for our diverse employee population that develop and grow careers in a team-oriented environment focused on patient care.
Every employee, at every level, begins their journey at Memorial Hermann learning about the history of the organization and its established culture built on trust and integrity. Our employees drive this culture, and we want you to be a part of it.
Apply
Your application has been successfully submitted.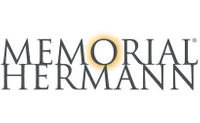 More than a century of patient-centered care. At Memorial Hermann, we are all about advancing health. Yours.