Senior Media Relations Representative
This job is no longer accepting applications.
Position is responsible for managing marketing, advertising, public relations and/or communications strategies for assigned system services, facilities and/or programs. Position assists in planning marketing and communications strategies to support overall Memorial Hermann goals and objectives.
Job Description
Job Description
Minimum Qualifications
Education: Bachelors degree in marketing, business, health care, public relations, journalism or related field preferred; In lieu of Bachelors degree, must have an Associates degree from an accredited art institute
Licenses/Certifications: (None)
Experience / Knowledge / Skills:
Three (3) years professional experience in marketing and/or public relations
Excellent verbal, written and interpersonal skills
Proficient computer skills
Demonstrates commitment to the Partners-in-Caring process by integrating our culture in all internal and external customer interactions; delivers on our brand promise of "we advance health" through innovation, accountability, empowerment, collaboration, compassion and results while ensuring one Memorial Hermann.
Principal Accountabilities
Manages marketing and/or communications strategies and tactics including one or more of the following – advertising, direct marketing, collateral development, public relations, internal communications, graphic design, health fairs, special events, sponsorships, etc.
Maintains a positive relationship with various system departments to accomplish goals.
Evaluates the effectiveness of marketing and communications activities by documenting results and recommending changes for improvement when appropriate.
Responds promptly and courteously to internal requests and external calls/solicitations.
Monitors expenditures to ensure adherence to budget and proactively seeks cost cutting measures.
Assists in the planning of comprehensive marketing and communications strategies for assigned system services, facilities or programs. 
Manages multiple internal services, facilities or programs with limited supervision.
Trains and develops less experienced staff.
Ensures safe care to patients, staff and visitors; adheres to all Memorial Hermann policies, procedures, and standards within budgetary specifications including time management, supply management, productivity and quality of service.
Promotes individual professional growth and development by meeting requirements for mandatory/continuing education, skills competency, supports department-based goals which contribute to the success of the organization; serves as preceptor, mentor, and resource to less experienced staff.
Other duties as assigned.
Title Senior Media Relations Representative
Location 929 Gessner Road, Houston, TX 77024
Category Marketing & Communications
Type Full time
Requisition 100110528
Date posted 07/07/2021
At Memorial Hermann, we're about creating exceptional experiences for both our patients and our employees. Our goal is to provide opportunities for our diverse employee population that develop and grow careers in a team-oriented environment focused on patient care.
Every employee, at every level, begins their journey at Memorial Hermann learning about the history of the organization and its established culture built on trust and integrity. Our employees drive this culture, and we want you to be a part of it.
Apply
Your application has been successfully submitted.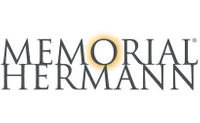 More than a century of patient-centered care. At Memorial Hermann, we are all about advancing health. Yours.