Director of Care Integration - Acute Care (Diabetes Patients)
This job is no longer accepting applications.
The Director of Care Integration develops strategic direction and implementation of the Harris Health System Diabetes Service Line a collaborative initiative with the Baylor College of Medicine and the University of Texas Health Science Center School of Medicine. Provides administrative oversight by coordinating and providing leadership. Provides evaluation, and improvement of processes directly and indirectly impacting the service line function. Formulates goals/objectives and program targets. Provides innovative leadership to maximize the department's contribution to the overall Harris Health System performance with respect to service line initiatives. Responsible for assuring compliance with all local, state, and federal regulations as well as accrediting organizations as they pertain to specific service line initiatives.
MINIMUM QUALIFICATIONS:
1. Education/Specialized Training/Licensure: Bachelor Degree in Nursing, Graduate Degree in related healthcare field preferred, and/or Healthcare Professional with extensive clinical experience with diabetes patients.
2. Work Experience : 3-5 years progressive, outcome oriented management experience in an acute care setting with clinical expertise in the care of the Diabetes patient.
3. Management Experience : 3-5 years management experience, demonstrates success in planning, program development and operations with emphasis on sound business applications, effective quality/process management and efficient resource utilization. Excellent interpersonal skills to foster an interdisciplinary team approach to services and program delivery.
4. Equipment Operated: Personal Computer
SPECIAL REQUIREMENTS:
1. Communications:
Above Average Verbal (Heavy Public Contact)
Exceptional Verbal (e.g., Public Speaking)
Bilingual Skills Preferred : Languages: Spanish preferred.
Writing/Composing (Correspondence/Reports )
2. Other Skills:
Analytical CRT Design Mathematics
Medical Terms P.C. Research Statistical Word Proc
3. Work Schedule: Flexible Travel On Call
4. Other Requirements: Knowledge of JCAHO, State, Medicare/Medicaid, and other external regulatory agencies.
Typical Duties That May Be Performed
1. Identifies teaching/learning needs within the target population. (15%)
a. Teaches identified content.
b. Evaluates effectiveness of education interventions for individuals and groups within target populations.
c. Identifies and evaluates instructional materials, media and formats for appropriateness.
d. Participates in the revision of curriculum for identified target population learning needs using evidencebased
approach.
2. Uses teaching/learning principles and strategies to guide intervention for patients/families and team
members. (15%)
a. Assesses teaching/learning elements: readiness to learn, level of motivation, attitude toward learning
and preferred learning style.
b. Determines impact of social, economic and cultural aspects/circumstances.
c. Identifies potential barriers to self-management: cognitive and physical limitations, literacy, lack of
support systems, negative cultural influences.
d. Provides education to staff (as requested) on specific diseases/conditions which aligns with established
protocols and guidelines.
3. Uses nursing process, knowledge and skills to educate patients/families and team members. (20%)
a. Assesses basic chronic disease self-care skills, knowledge, literacy and numeracy.
b. Assesses patient/family specific educational needs and level of learning.
c. Assesses patient/family motivation and readiness to learn.
d. Develops basic plan related to patient acquiring necessary self-care skills based on needs assessment.
e. Guides patient/family to set individualized goals or success metrics.
f. Documents plan of care ' discharge plan and use of resources to promote continuity of care.
g. Evaluates the effectiveness of the teaching/education through follow-up.
h. Adapts work and service methods to accommodate the unique physical, psychosocial, cultural, agespecific
and other developmental needs of each patient served.
4. Utilizes resources and systems to enhance patient outcomes. (10%)
a. Implements and individualizes plan of care based on assessment of bio-physical, psychosocial,
developmental (age-appropriate), cultural, spiritual and environmental needs of the patient/family to
promote independent self-care.
b. Identifies resources needed and works through appropriate systems to obtain resources for an
individual patient to promote cost-sensitive care.
c. Documents use of the nursing process in EMR, including outcomes.
d. Uses the EMR and other resources to involve the multidisciplinary team when issues are identified that
cannot be resolved at the time of the patient encounter.
e. Provides written self-management plan and follow-up as needed.
f. Monitors adherence through chart review, readmission data and follow-up contact.
g. Submits monthly report by required deadline.
5. Communicates and collaborates with patients/family and team members. (10%)
a. Establishes and maintains channels of communication to enhance patient throughput and outcomes.
b. Collaborates with other healthcare team members regarding patient care issues.
c. Uses verbal and written skills effectively to facilitate multidisciplinary collaborative problem solving.
d. Reports issues identified to appropriate member of the multidisciplinary team.
e. Offers guidance on accessing specialized care and available resources.
6. Maintains professional role and responsibility. (10%)
a. Adheres to Nurse Practice Act and ANA Code of Ethics to guide practice interventions.
b. Assumes responsibility and accountability for own actions to provide safe, competent and ethical care.
c. Acts as a resource to new employees and other members of the team to ensure the delivery of quality
patient care.
d. Participates in programs and activities that foster personal and professional development in specialty
area.
e. Contributes to data collection and analysis for departmental and system-wide performance improvement
activities.
f. Maintains professional behavior and completes all mandatory training and developmental activities and
meets institutional and departmental health and safety requirements by established deadlines (as
indicated in the Nursing Education and Competency matrix).
g. Completes 20 hours of continuing education (CEUs) in related field, if no certification is held.
h. Completes required hours of continuing education (CEUs) in related field, if certification is held.
i. Uses effective communication, conflict management, problem-solving, negotiation, and change
management skills.
j. Communicates clearly in written and oral presentation.
k. Follows chain of command based on location of practice.
l. Participates in advocacy activities, including membership in professional nursing and community-based
organizations.
7. Patient Satisfaction.(10%)
Works collaboratively with colleagues to deliver patient/customer services that meet or exceed patient
expectations as evidenced by patient satisfaction scores.
8. ServiceFirst. (10%)
Delivers exceptional customer service by embracing ServiceFIRST standards of behavior during all
patient, visitor and staff encounters.
Friendliness: Make eye contact and smile. Introduce yourself; offer assistance. Say the patient's name
often.
Integrity: Ensure our customers' right to privacy and modesty. Do what you say you'll do. Exceed
expectations.
Responsibility: Live HCHD's mission. Be accountable. Take pride in your appearance and keep our
facilities clean.
Satisfaction: Say words like, 'my pleasure,' and 'I'll be happy to.' Give everyone prompt service; keep them
informed.
Teamwork: Respect and encourage co-workers so our guests' needs are met. Encourage co-workers and
recognize them for a job well done.
Benefits and EEOC
Harris Health System's benefits program is designed to provide you with more flexibility and choices in meeting your specific needs. Harris Health System's benefits program allows you to protect your income in case of illness, death and disability, and to help you save for retirement.
It is the policy of Harris Health System to provide equal opportunity for all applicants for employment regardless of political affiliation, race, color, national origin, age, sex, religious creed or disability. Applicants may request any reasonable accommodation(s) to participate in the application process.
Job Category
Professional
Job Description
Job ID
154871
Location
Administration Fournace Place
Hiring Range:
Annual Minimum to Midpoint:
109208.20
-
144691.49
Full/Part Time
Full-Time
Regular/Temporary
Regular
About Us
Harris Health is a nationally recognized health system comprising three teaching hospitals and an extensive network of ambulatory care centers serving the people of Harris County, Texas, since 1966. Staffed by the faculty, fellows and residents from two nationally ranked medical schools, Baylor College of Medicine and The University of Texas Health Science Center at Houston (UTHealth), Harris Health is the first healthcare system in Houston to receive the prestigious National Committee for Quality Assurance (NCQA) designation for its network of patient-centered medical homes.
Each year, Harris Health provides more than 1.8 million total outpatient visits through its more than 40 ambulatory care facilities. Additionally, Harris Health sees more than 177,000 emergency visits at its Level 1 and Level 3 trauma centers and 35,000 hospital admissions through its two hospitals: Ben Taub and LBJ.
Established by voter referendum to enhance the level of charity care available in the community, Harris Health System has often received national recognition for serving those in need and for its achievements in operational excellence, such as being named to the 2011, 2012, 2013 and 2014 Most Wired Hospitals lists by the American Hospital Association's Hospitals & Health Networks magazine.
Additionally, Harris Health System is pleased that each of its hospitals — Ben Taub and Lyndon B. Johnson — achieved Pathway to Excellence™ designation by the American Nurses Credentialing Center.
Apply
Your application has been successfully submitted.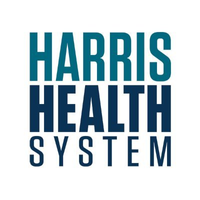 We deliver high-quality healthcare, create a healthier community & strive to be one of the best healthcare systems in the U.S.