PRN Talent Acquisition Partner
This job is no longer accepting applications.
Under minimum supervision develops, maintains, and evaluated recruitment programs for Harris Health System.
MINIMUM QUALIFICATIONS:
Education/Specialized Training/Licensure: BA in Behavioral Sciences, HR, Health Care Administration or related field
Work Experience (Years and Area): Minimum 4 years recruiting experience; 2 years exp. In a health care environment preferred.
SPECIAL REQUIREMENTS:
Communication Skills:
Above Average Verbal (Heavy Public Contact)
Exceptional Verbal (e.g., Public Speaking)
Writing /Composing (Correspondence/Reports)
Other Skills:
Research, Statistical, P.C.
Other Requirements: Computer literate; working knowledge of employment law and regional and national recruitment trends.
Work Schedule: Eligible for Telecommute
Benefits and EEOC
Harris Health System benefits program is designed to provide you with more flexibility and choices in meeting your specific needs. Harris Health System benefits program allows you to protect your income in case of illness, death and disability, and to help you save for retirement.
It is the policy of Harris Health System to provide equal opportunity for all applicants for employment regardless political affiliation, race, color, national origin, age, sex, religious creed or disability. Applicants may request any reasonable accommodation(s) to participate in the application process.
Job Category
Professional
About Us
At Harris Health System, we champion better health for our patients, their families and our community, by connecting them to an integrated healthcare system that provides high-quality healthcare. Harris Health focuses on the delivery of primary care, wellness and prevention services to the residents of Harris County, Texas, through its extensive network of inpatient and outpatient facilities. Harris Health is a proud recipient of the prestigious National Committee for Quality Assurance designation for its patient-centered medical homes. Harris Health's medical faculty and residents are provided by its nationally recognized medical school partners: Baylor College of Medicine; McGovern Medical School at The University of Texas Health Science Center at Houston (UTHealth); and The University of Texas MD Anderson Cancer Center.
Location: Ben Taub Hospital
Apply
Your application has been successfully submitted.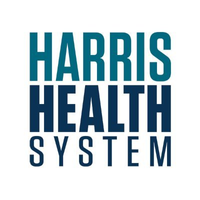 We deliver high-quality healthcare, create a healthier community & strive to be one of the best healthcare systems in the U.S.